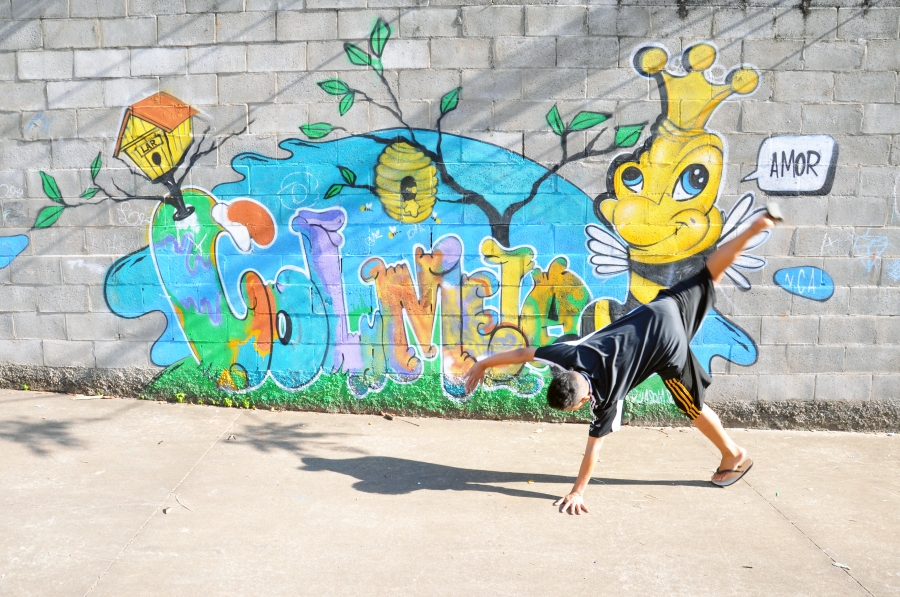 Our Work
CHAIN OF LOVE: TRANSFORMING LIVES
With the goal of taking in children and teenagers in situations of social vulnerability and transforming their lives, Chain of Love (known as Lar Colmeia in Brazil) was created. The organization has homes in the cities of Campo Bom and Novo Hamburgo, in the state of Rio Grande do Sul, Southern Brazil.
The homes take in children and teenagers (between 0 and 18 years of age) sent by the judicial system (in a protective measurement) after all attempts to place them with their extended families have failed. The organization provides a familial living where the resident caregiver/housemother devotes her full time to looking after and protecting the children and teenagers taken into the homes. A resident housefather also invests significantly in the lives of the children and teenagers.
Additionally, there is our Transition Home (aka Youth Home),
Where some of our young people live once they pass the age of 18 after spending some time in the regular COL homes. The Transition Home is the home for young adults who are not yet capable enough to function independently and so need more time to obtain their financial independence and autonomy.
* Transition Home, as its name suggests, is part of a transition time between teenage and early adulthood. We know that this time of life for a person in care is marked by biological and emotional instability. Besides having to leave the regular homes they were part of and entering a new environment that will demand bigger responsibility and maturity, many of them need to finish their studies and settle down both financially and professionally so that they can manage their lives in a more autonomous way. In this sense, the technical staff (psychologists and social workers) are a support for their self-esteem and a platform for their inclusion in society.
All in all, we daily serve about 110 CHILDREN, TEENAGERS, AND YOUNG ADULTS. This includes about 70 children, teenagers, and young adults in Campo Bom and 40 children and teenagers in Novo Hamburgo. We serve over 14,000 meals per month to these children, teenagers, and young adults in our care.
The organization tries its best for those in care to have a less painful adjustment by respecting their story prior to coming to COL and giving them a loving time with sensitive and singular attention from our technical staff (psychologists and social workers).
Besides food, the ones in care have access to personal hygiene, school supplies, clothing, footwear, and medication as much as necessary. They also obtain emotional support through sessions with psychologists, neurologists, and psychiatrists, and educational support in their homework, meetings, and monitoring their performances in the state or municipal schools where they study. We also provide health care, dental care, psychosocial, psychoeducational, and spiritual support.
We thank the Lord for the 26 years of making a difference in the lives of so many precious young people. We thank Him for the lives that were entrusted to us and the lives of our supporters: partners, sponsors, friends, and volunteers. We are also thankful for the partnership with several cities/municipalities, Christian institutions, clubs, service providers, companies, businesses, and the community in general. This ministry has transformed several lives through the affection, empathy, and dedication of the resident caregivers (housemothers) and other workers.
"rooted and built up in him, strengthened in the faith as you were taught, and overflowing with thankfulness". Colossians 2:7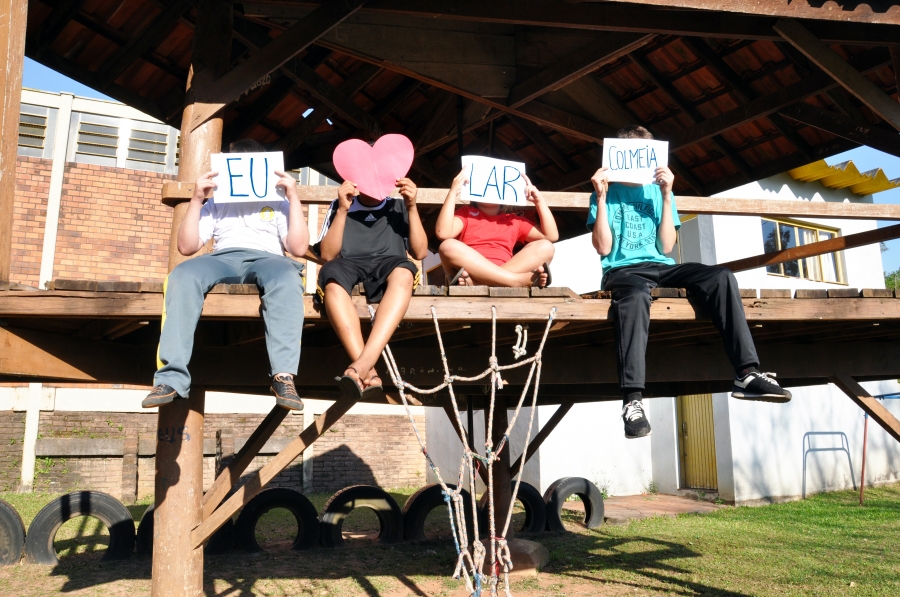 94
Crianças/Jovens Atendidos
14000
Refeições Servidas / mês
24
horas / dia
de Muito Trabalho
e Muito Amor
About Us
WHEN PAIN BECOMES HOPE – HOW EVERYTHING STARTED
A Report from Chain of Love Cofounder – Jerilyn Bayer
"We didn't even know his name. Everyone called him "Rusty" because of his fiery red hair. Rusty sniffed glue and was always dirty and high. When he was hungry, Rusty went to church because the caretaker, who lived at the back, always gave him something to eat. She would offer him her bathroom to shower in and would invite him to stay and attend the service.
One Monday night, we were celebrating a fifteen-year-old girl's birthday party, a quinceañera as it is known in many parts of Latin America. The party was coming to an end and we started to clean everything up. Then, Rusty showed up. As usual, he was dirty, high, and very hungry. A lady gave him a plate full of leftovers. He sat and started to eat, savoring every bite and watching everyone put away the chairs, disassemble tables, and sweep the floor. Everybody was in a hurry because it was late. Rusty, however, was not in a hurry!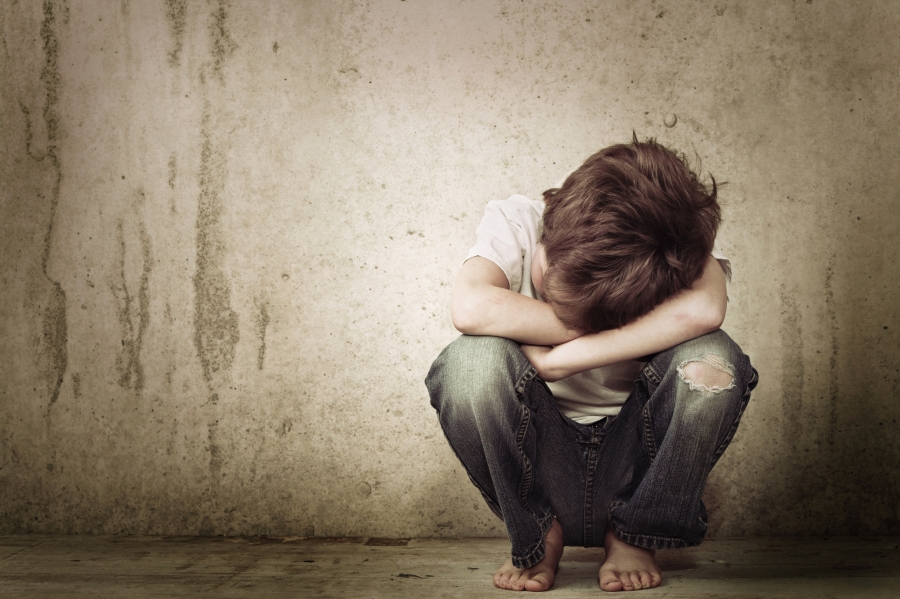 Eventually, Pastor Ken Bayer said, "Rusty, we have to close the church. You should go now."
Slowly, Rusty left the door and went to the gate.
"You have to leave the front yard so we can lock the gate," Pastor Bayer added.
Rusty stayed on the sidewalk in the dark. It started to rain heavily. All the people left. As our family got into our Kombi van our daughter asked, "Where is Rusty going to sleep tonight? It's raining and he will get soaked!"
"We don't know," I answered, "but he will find a place to stay."
The following day we were reading the local newspaper when we got a huge shock. Rusty had been shot and had died! We were utterly devastated!
In reality, almost every day we had watched news of children being killed. But up until that moment, it was just statistics: part of our fallen world.
However, when a violent death befell an acquaintance, we started to wonder: "What kind of Christians are we?"
We knew that Rusty didn't have a place to stay. We knew he would spend that night on the streets. Then, we had no peace.
The church people also wondered: "How come we went to our comfortable homes and left Rusty all alone? We should have taken him to our homes so he wouldn't have died! Where's our love?"
It was time to make a decision. God had opened our hearts and revealed a problem to us. We could take the challenge or ignore it. If we ignored the problem, we would face painful consequences.
The challenge was accepted and Chain of Love was created to take in children like Rusty. Five years later, we found out that his name was Amilton Renato Ternus, deceased on April 24, 1993. God rest his soul.
Timeline
OUR STORY OF GROWTH, CARE, AND LOVE
2019

Expansion of our ministry in Novo Hamburgo with the opening of the Technical Center of the Off-Campus Homes in Novo Hamburgo. In this very same year, Off-Campus Homes 3 and 4 were opened in the city.

2018

The celebration of 25 years of services of Chain of Love in 2018 was marked by a joyful worship service to commemorate the work, dedication, and our commitment to the children and teenagers. The event counted the presence of supporters (national and international sponsors, churches, clubs, service providers, businesses, companies, and voluntary partners).

2016-2017

2016 – Reorganization of the services provided: new regulatory framework and technical guidelines for services regarding residential care in facilities;

March 2016 – expansion of our ministry (a new home, known as Off-Campus Home 1, was opened in the city of Novo Hamburgo).

2017 – In August, Off-Campus Home 2 was opened in the city of Novo Hamburgo; a new bylaw was created and to meet this bylaw Chain of Love increased its personnel significantly by hiring new people to be part of the technical staff and reinforce the operational support of the organization.

2013

2013 – There was an increase in the activities promoted by the Municipal Network of Social Assistance, which is made up of Schools, Councils, the Forum of Childcare Facilities, and others. Through an event called Chá de Mel (Honey Tea Party), in the same year, it created a partnership between the technical staff, caregivers, and education coordinators/teachers of the schools our residents attend.

2011-2012

2011 – Partnerships began with cities/municipalities through formal agreements, called collaboration terms.

2012 – A Big Brother/Big Sister Program, called CONVIVER, started. We also organized "concentrated hearings" in the compound in order to give more agility to the legal processes.

2005

2005 – The Chain of Love technical staff, which was made up of a psychologist, social worker, and educational psychologist, created a project called Projeto Família Forte (Strong Family Project). It was born to train houseparents/caregivers so that they could be more prepared to meet the needs of the children and teenagers in care.

2001-2004

2001 – Construction and opening of House 6. Later, it was divided into House 6 downstairs and House 7 upstairs.

2002 – Creation of our first greenhouse so that our residents could have healthy eating habits; the construction of the Technical Center began in Campo Bom.

2004 – Project called Nenhuma Criança Sem Processo was created. This translates as "No Child Without a Legal Process" and has the goal of verifying the family situation of each child and teenager in care so as to regulate their situation in the child welfare judicial system and so that each child will have a formal record. This came about as prior to 2004 some children arrived at COL without any record; In 2004, the organization was registered in the Rights Councils (COMAS and CMDCA) in Campo Bom.

1999-2000

1999 – Opening of Houses 3 and 4 and construction of the playground.

2000 – Construction and opening of House 5. Later, it was divided into House 5 upstairs and Transition House downstairs

1997-1998

1997 – Construction of the sports gymnasium and beginning of the construction of House 3.

1998 – Beginning of the construction of House 4.

1994-1995

1994 – Beginning of the construction of the first group home in Campo Bom.

1995 – Opening of the first group home in Campo Bom. Beginning and conclusion of the construction of the second group home in Campo Bom.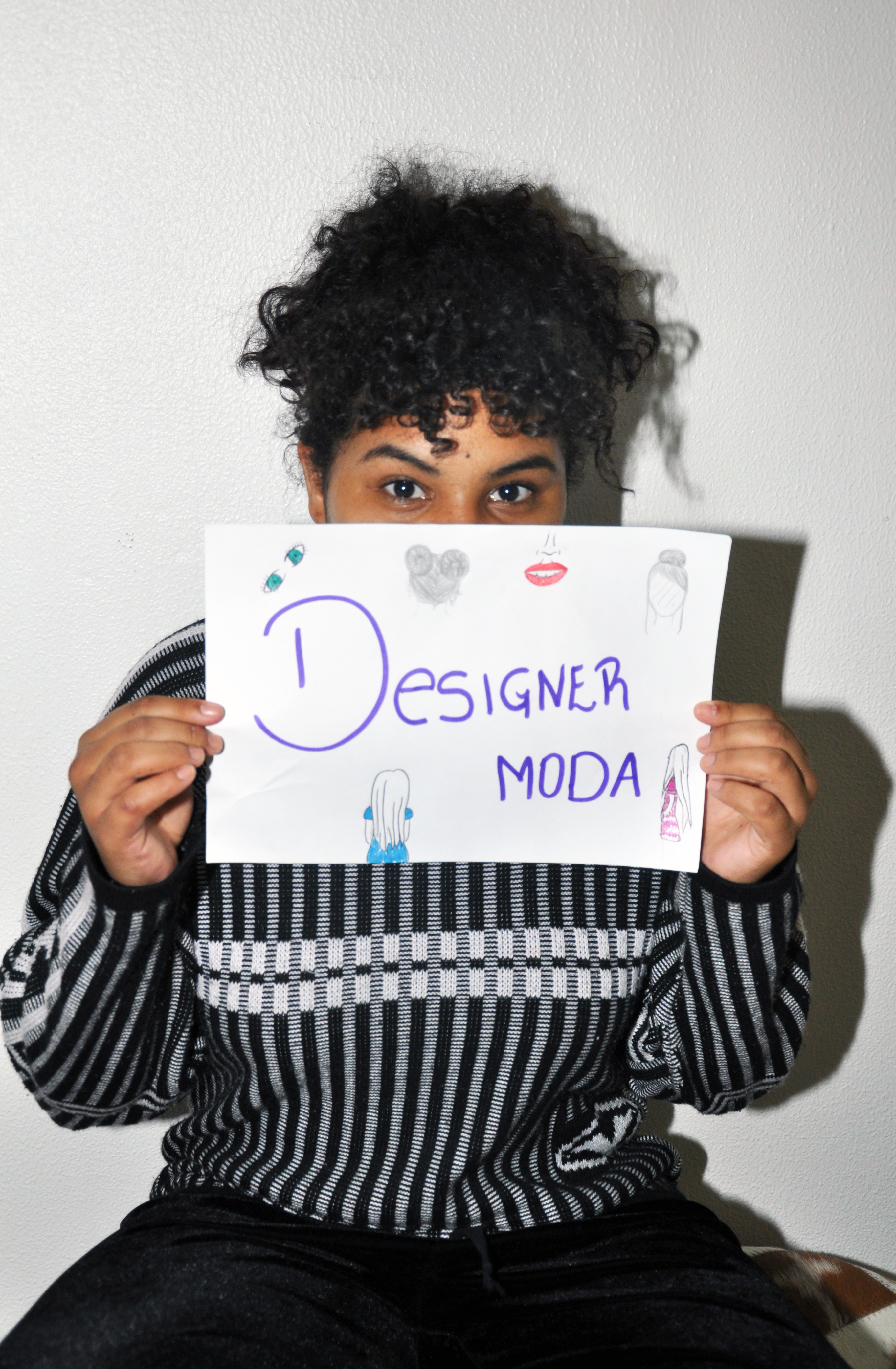 "One day, I want to be a fashion designer so I can show my personal style to everyone and also show the differences and genres of fashion, the way I express myself and relate through my clothes. Since I was a child, I've wanted to work with fashion in my life, because being in fashion means life."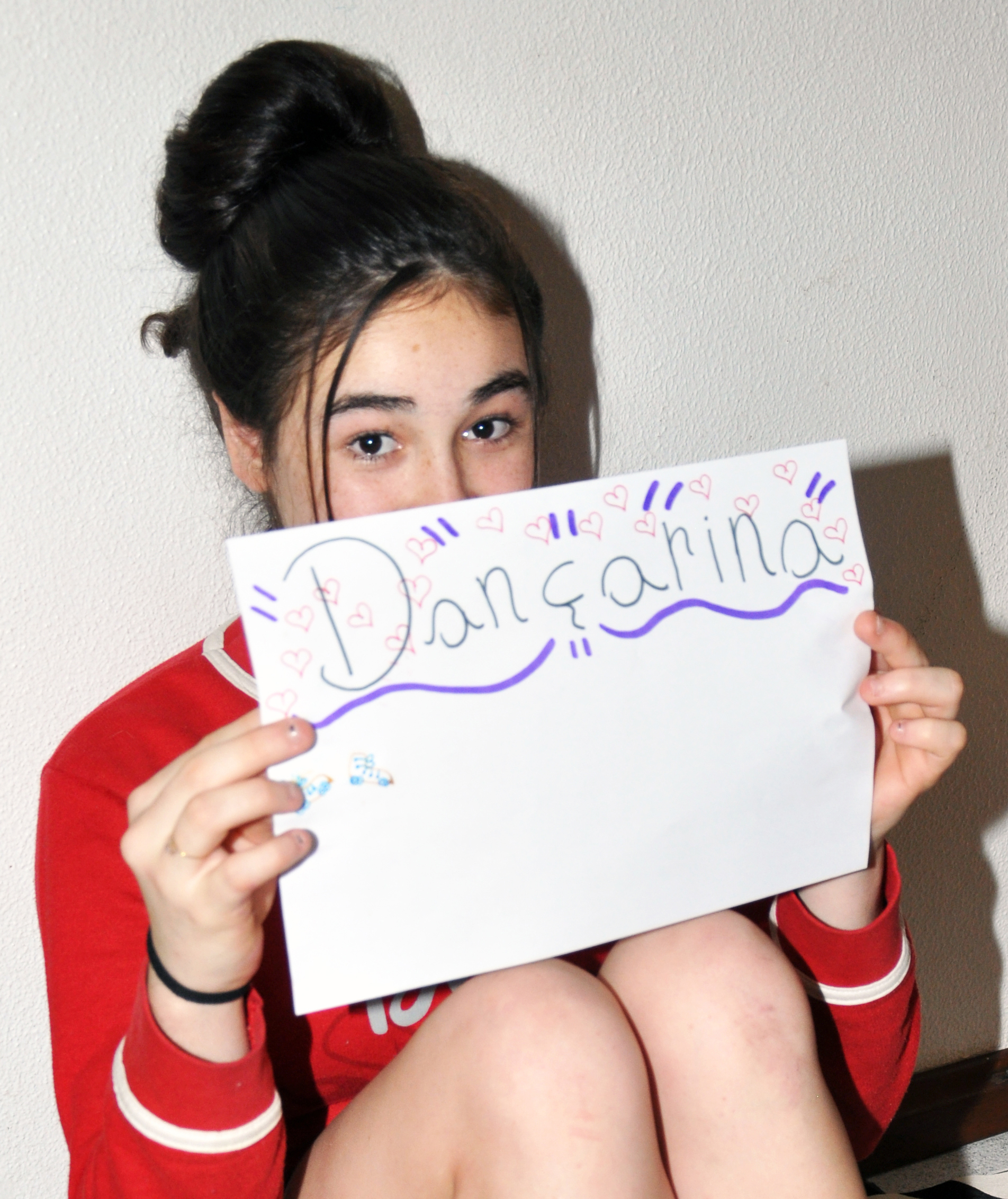 "I dream of being a dancer. I like to dance in different styles. It is such a big passion that I can't imagine myself doing a different thing. When we had Phys. Ed. classes, sometimes we learned different choreographies and l loved doing this. Then, I started to watch videos and TV series and I was inspired by the South Korean K-pop boyband BTS".
"My biggest dream is to be a vet to help the animals that suffer and feel cold on the streets. I want to be their protector and look after them".
"I've been studying English for four years and I can speak English fluently. So, my dream is to be an English teacher. What motivated me to study English was the fact that many Americans and Canadians came to Chain of Love for mission trips and they felt lost because at the time few people spoke English here and I always wanted to help them and talk to them. Because of this, I want to be an English teacher, teaching English to other people who don't know this language, and also travel the world".
Note: we are identifying the children with their initials and ages because of legal policies regarding their privacy.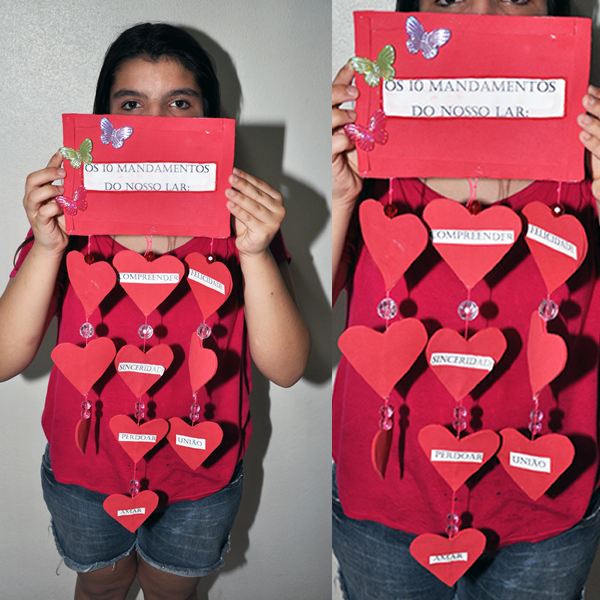 Mission, Vision and Values
When we know where we want to go, we understand the beginning and the purpose of our ministry and its growth over these 26 years of existence, during which we have engaged our community, partners, and collaborators.
Our raison dêtre: know our MISSION
To protect and guarantee the rights of children and teenagers experiencing social vulnerability by serving them in a system of group homes that provide a welcoming environment and whole person care.
Our dream: know our VISION
To be a benchmark in the provision of residential care to children and teenagers; to continuously train the organization employees (management and operational technical assistance staff); to multiply knowledge and experience along with other organizations; and to search for self-sustainability.
Our VALUES are fundamental in our ministry
LOVE, EMPATHY, SPIRITUALITY, TRANSPARENCY, AND INTEGRITY.
SPIRITUALITY
Chain of Love is an organization based on biblical Christian principles. We care for children and teenagers of all ages and provide chaplaincy through worship services, Bible studies, and discipleship to those who express a desire to know more about God. COL leaders have been inspired by Bible passages such as:
Jesus said, "Let the little children come to me, and do not hinder them, for the kingdom of heaven belongs to such as these." Matthew 19:14
Start children off on the way they should go, and even when they are old they will not turn from it. Proverbs 22:6
It [love] always protects, always trusts, always hopes, always perseveres. I Corinthians 13:7
Whatever you do, work at it with all your heart, as working for the Lord, not for human masters. Colossians 3:23
The foundation of our faith is our source of inspiration, motivation, love, and hope to accomplish our mission when it comes to looking after our neighbor. We believe God and His kingdom go ahead of our decisions and are in control of Chain of Love
Our hearts overflow with joy and gratitude for the lives of all those who have been part of this big family: the children and teenagers who God entrusted to us to share their lives in reciprocal learning and mutual love and acceptance; the resident caregivers (housemothers) and their helpers, who look after the children, teenagers, and group homes with so much love and dedication; the technical staff and coordinators, for the love and responsibility with which they play their roles and for the specific attention they devote to each person in care; the collaborators, for their effort and involvement in the care of all; and the community as a whole (partners, big brothers/big sisters, schools, churches, and others) who help us in prayers and/or donations and who also assist us with their hearts, finances, time, and solidarity and who trust this ministry.
TRANSPARENCY
We believe that one of the indispensable values to develop this work is transparency. Our relationship with our neighbors and our community where we live must be guided by truth, and transparency is the means by which we achieve excellence in the care we give. Because of this fundamental pillar, Chain of Love counts on a board of directors and active legal counsel staff, in addition to promoting an annual international meeting to be accountable to.
For we are taking pains to do what is right, not only in the eyes of the Lord but also in the eyes of man. 2 Corinthians 8:21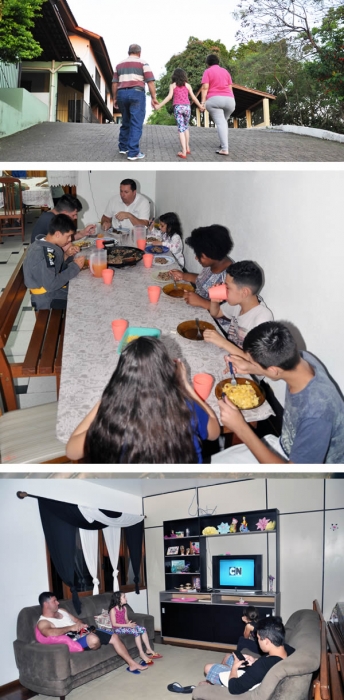 Our Structure
Our Welcoming Structure
Chain of Love owns a large and organized structure with housing and leisure so that our children and teenagers can experience a feeling of safety and of living in a welcoming home. Each home has a dorm for boys and a dorm for girls, bathrooms, a living and dining room, a kitchen, a pantry, a porch, and a laundry room.
For our residents to have fun, we have a sports gymnasium for them to play soccer, volleyball, and basketball. The compound has an outdoor gym, a playground, two big slides, a gazebo (a kiosk-like structure used mainly for social gatherings where people drink chimarrão—or maté tea—which is a common drink in our state), built-in barbecue pits, a multipurpose facility where activities such as workshops, Bible studies, and birthday parties are held, and an auditorium, that is also our sanctuary and is used for cultural and artistic activities, lectures, seminars, and worship services.
To perform our technical and administrative tasks, the organization has a Technical Center in Campo Bom and in Novo Hamburgo with offices for sessions with psychologists, the psychiatrist, educational psychologists, social workers, and coordinators, in addition to rooms for workshops, a dining hall, a computer lab, and a nurse's office to treat the residents' health and that also serves as a dentist's space.